Login
Log in if you have an account
Dont have an account? Register
Restyle Gift Guide
11 Nov 2021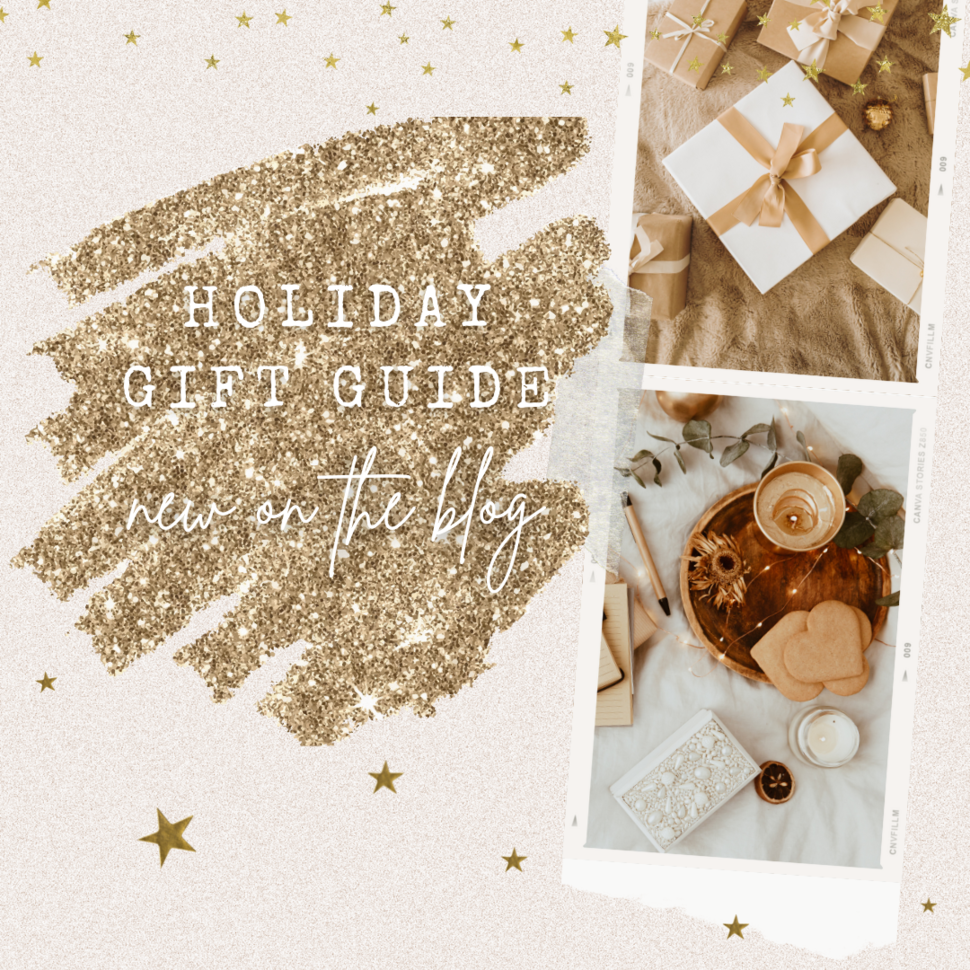 There are countless reasons why we love this time of the year. Coming home to a cozy house, rainy weekends inside with a good book, nature's scenery change, and the quality time we get to spend with the ones we love are just a few. One of our favorite things though, is putting together thoughtful gifts for our family and friends. Taking a moment from our busy schedules to put time and effort into making something special for someone special, fills our hearts with joy. Be it just a card, a good bottle of wine, or something extravagant, this is the time to show them how much you care. As much fun as it may be, we know gift giving for everyone in your life can feel slightly daunting. To help inspire you, we have put together a gift guide full of products and styled boxes our staff are personally loving this holiday season. Take a peak and come shop with us!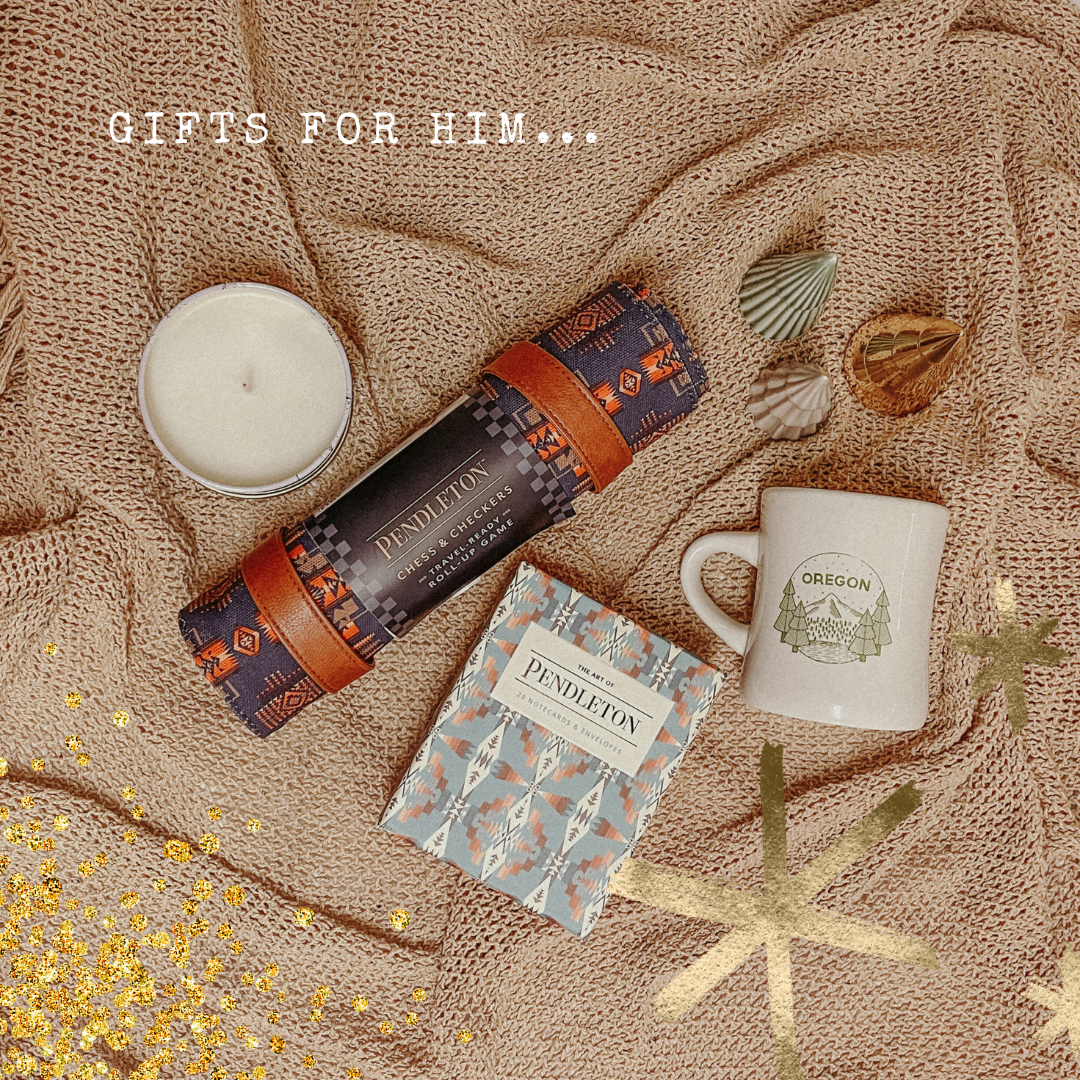 Gifts for him… 
What do you get the guy who has it all? We ask ourselves this every year and the question never gets any easier. For the guy who loves to explore, spend time with friends and family, share his stories of adventure, and appreciates a good cup of joe, we have all the perfect gifts. Our Pendleton collection of travel chess and stationary cards are a classic duo that are great additions for any travel loving guy. Choose from our selection of PNW mugs and local coffee roasts to give him the gift of a great start to his morning. Simple, classic, and a great combo for any man in your life! If you are in a pinch, check out our For Him Gift Box filled with some of our favorites everyday necessities he will love.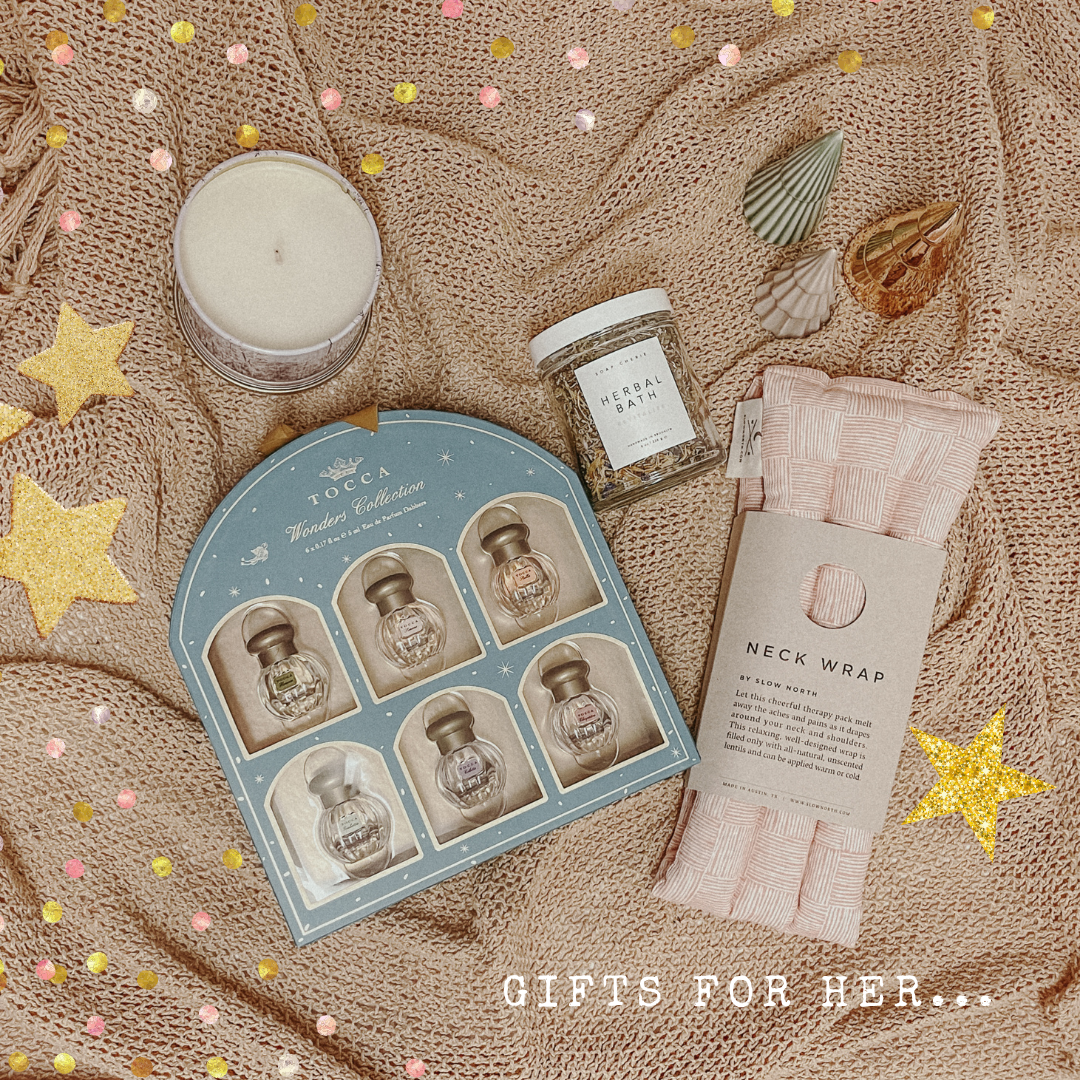 Gifts for her…
For the ladies, we have you covered! A star favorite of ours is the Tocca Wonder Collection, featuring six of Tocca's classic perfume scents. Pair this with our new Soap Cherie herbal bath and face steam to give her an at home spa experience like no other. For those that work a little too hard, we love throwing in a Slow North neck wrap. These are incredible,cute and quick to ease neck tension and migraines. When in doubt, give the gift of relaxation & replenishment. If your lady likes a little bit of everything, take a look at our For Her Gift Box. This lovely gift box is full of our staff and customer favorites from every part of our store. Apothecary, jewelry, sweets & more all wrapped up and ready to put under the tree!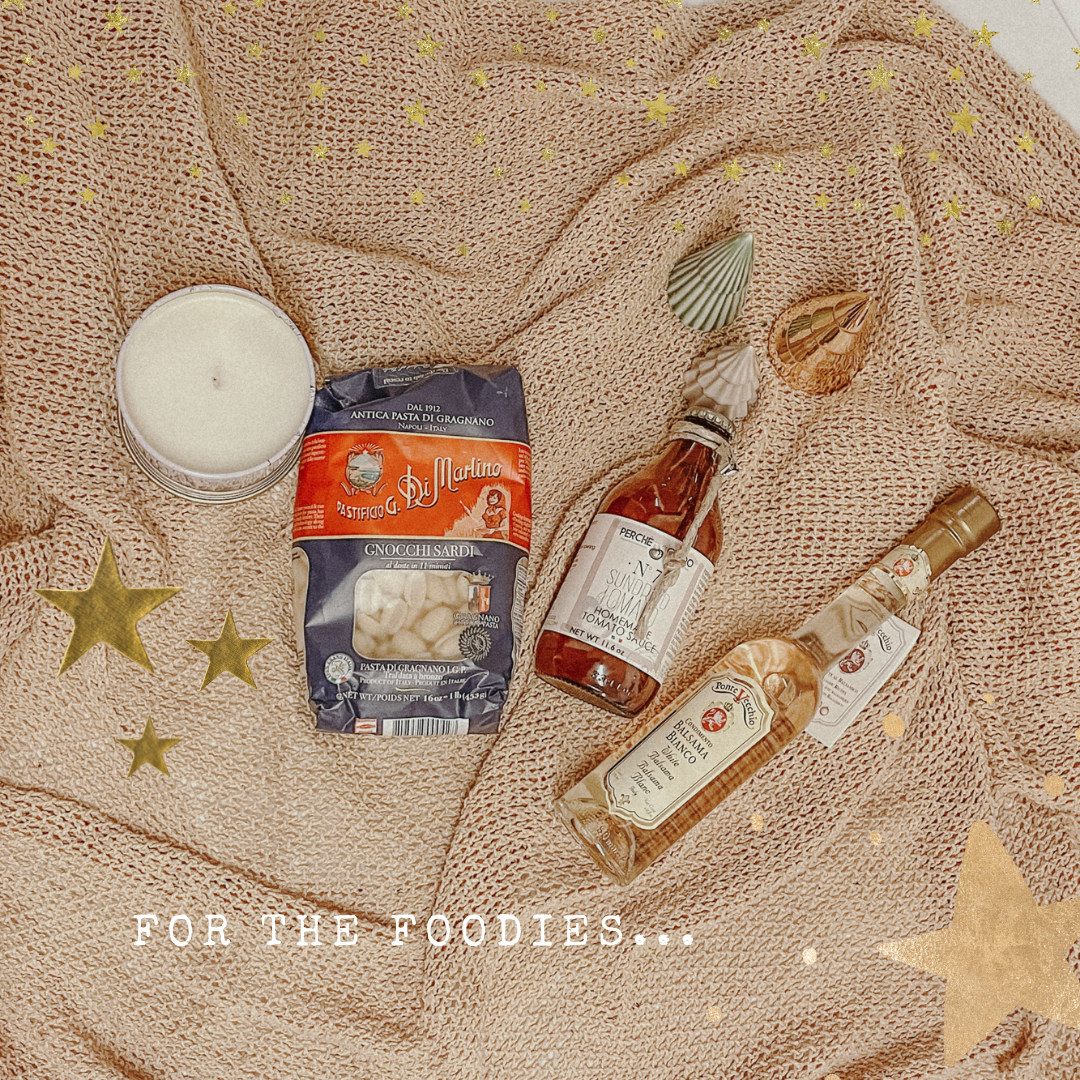 For the foodies…
Who doesn't love food? Great for hosts, parents, and food enthusiasts of all ages - our collection of high end italian sauces, pastas, and seasonings make a great and delicious gift. Gnocchi Sardi paired with homemade sundried tomato sauce with a salad dressed with balsama bianco is delicious any night of the week. This is a perfect gift to give those you know would love a night of home cooking or to someone you can enjoy this meal with, making it all the more special. Add one of our local bottles of wine and you got yourself a perfect night in. If your chef is a little further from home, send them our Food Lover Gift Box! This box features one of our newest cookbooks, teakwood cooking accessories, and our favorite spices and herbs to help them create a 5 star experience at home.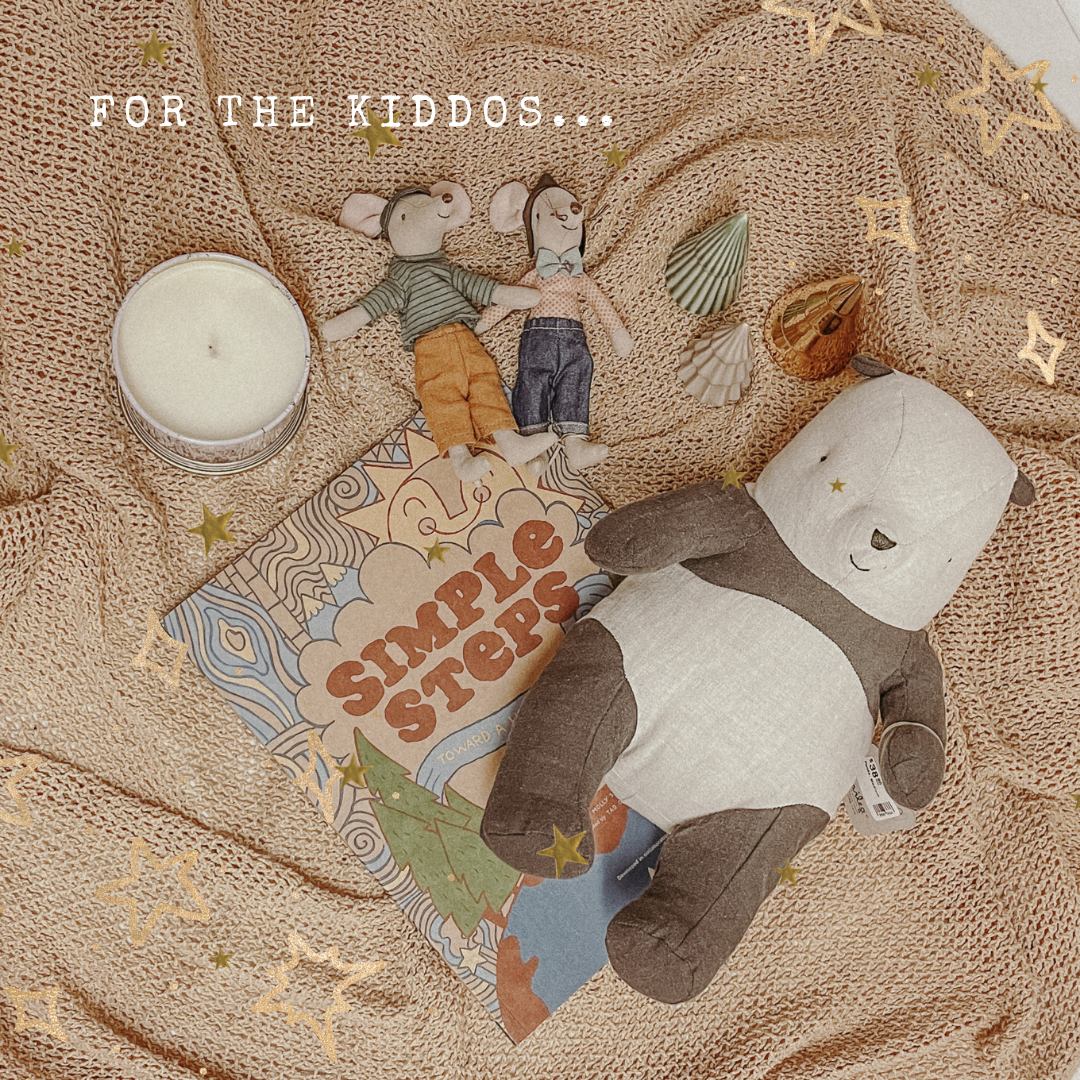 For the kiddos…
There is nothing more magical than watching the kids open their gifts during the holidays. Fill this year with magic and wonder with our darling Maileg mice and stuffed animals. These little creatures are sure to inspire a world your kiddo will love playing in. For those who prefer to get lost in a story, we have a large selection of fun children's books of all kinds. Find a book filled with amazing art and a great story that will help prosper learning and fun this holiday season. If you can't decide what to get, take a look at our Kiddo & Baby Gift Boxes! Each one is full of fun and cuteness, these are a great option if you have a few little ones to cover or are needing to mail gifts this year. We wrap each gift box with love and magic so it will be as though Santa left them under the tree himself!